Work is undergoing rapid transformations. Hybrid and remote environments have pushed traditional boundaries of where and when we do our jobs. Attitudes towards how, why, and for whom we work are changing as well. Today, more people are choosing to work independently or for themselves. Many are pushing back against the "live to work" mentality, choosing opportunities that bring better life balance, and employers that invest in their wellbeing. 
At the same time, the pace of technological change is accelerating faster than ever before. AI and its unrelenting developments are fueling the newest wave of disruption, threatening to displace certain functions while also creating opportunities for new forms of work.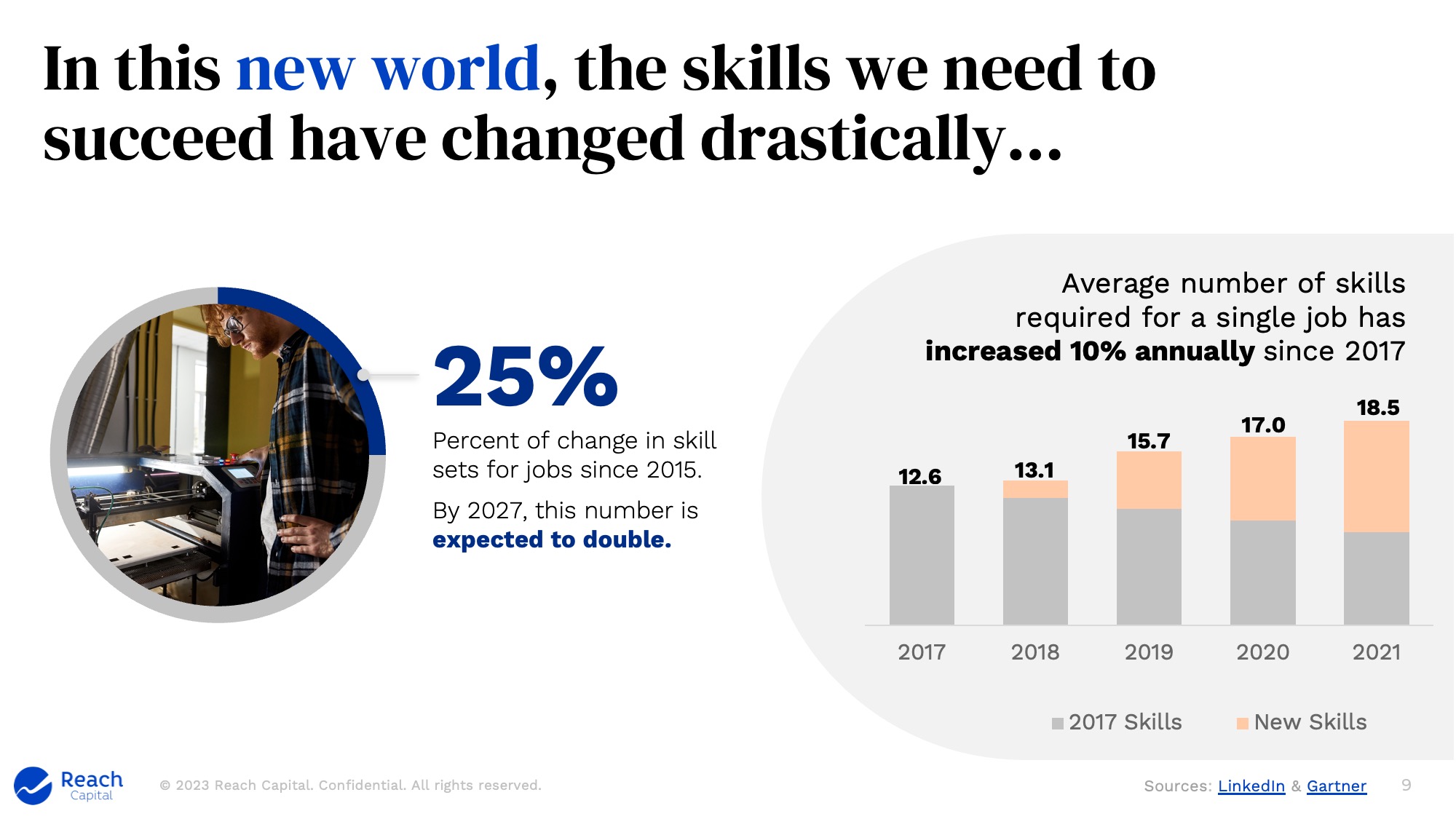 These colliding trends will require employers to rethink how they build and support their labor force — and create opportunities for people to develop new skills in new ways that foster healthy relationships to their work and careers.
"As the skills and mindsets that workplaces need are rapidly evolving, and far more quickly than ever before, employers have to reinvent their talent and learning ecosystem to enable employees to learn-unlearn-relearn constantly and much more effortlessly," says Guillermo Miranda, former Chief Learning Officer at IBM and Boeing, 
Connecting the dots between educational opportunities to economic mobility underpins many of our investments at Reach Capital, in companies such as Springboard, Stepful and Workwhile. Our latest report, ReimagineWork, offers a data-rich look at the trends shaping our attitudes towards work, the impact of AI and other technologies, and how businesses are bracing for the future.
The report also goes under the hood of a "skills engine" that we believe is needed to identify the skills people have, understand the skills the workforce needs, and close the delta as quickly as possible. Such an engine will enable key behavioral changes in how we attract and support the future workforce. Thanks to AI and new tech-enabled services, this skills engine is within reach. Already some of the key pieces are being built, and opportunities are ripe for other innovations.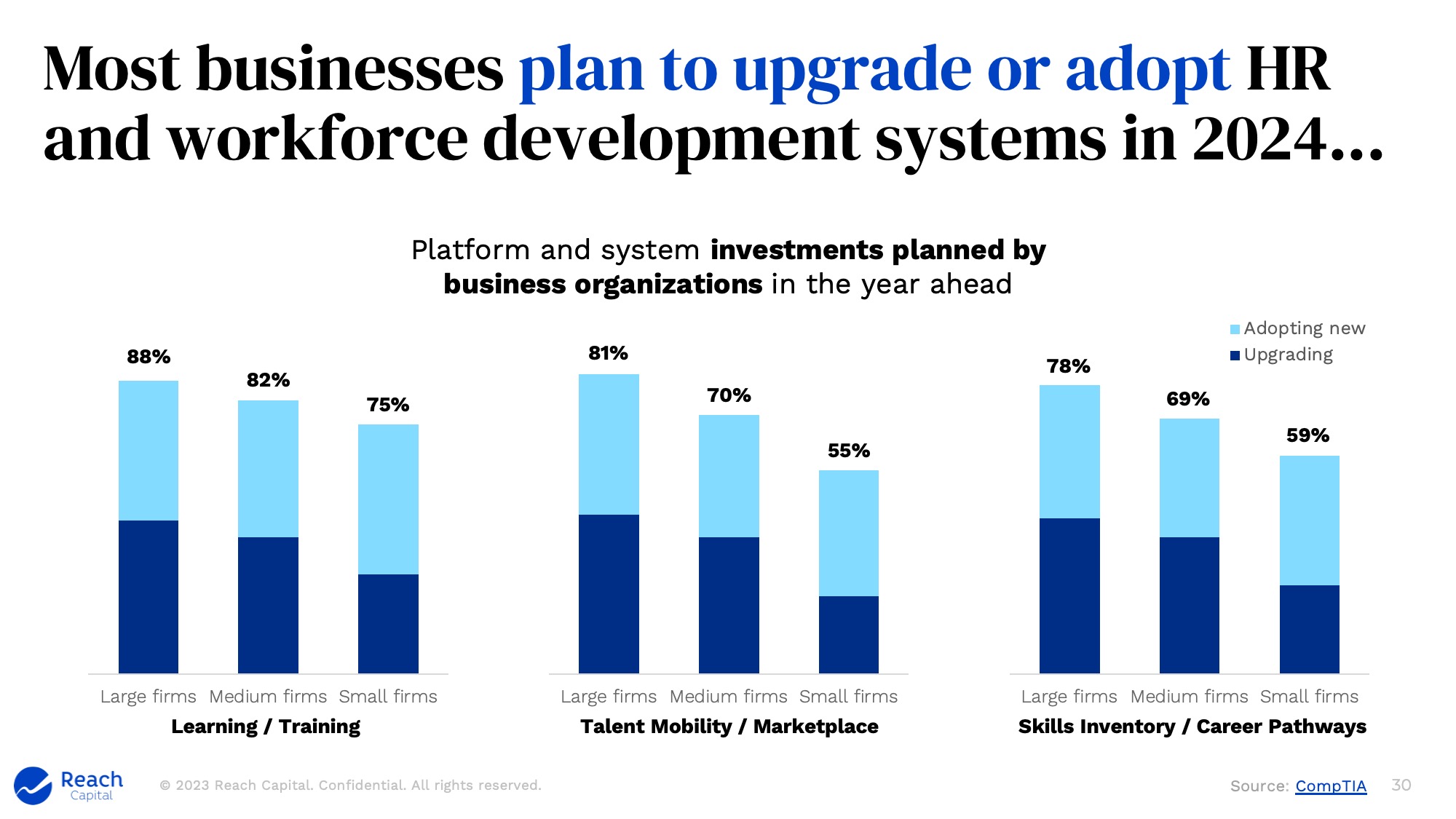 Businesses are ready. Just as schools and classrooms are changing, so too are workplaces retooling their systems and operations to better attract, retain and support workers and — which in turn helps them overall. An overwhelming majority of organizations are planning to upgrade or adopt new workforce development systems next year.
This new future of work — skills-oriented, worker-centered, adaptive, and nimble — holds exciting and enormous opportunities for startups and investors alike. Check out the full report, and don't hesitate to reach out if you're building and funding innovative learning solutions!